---
Apparel factory supervisor tests positive for Covid-19
Police curfew imposed in Divulapitiya, Minuwangoda and Veyangoda
400 close contacts of the infected woman placed under quarantine
Authorities yet to trace the source
16 year-old daughter also tested positive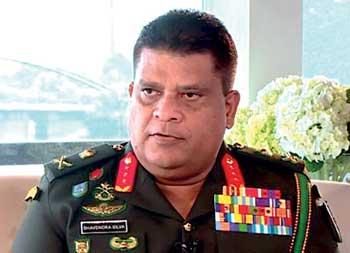 By Darshana Sanjeewa Balasuriya and Ajith Siriwardana
Army Commander Shavendra Silva yesterday urged people who have visited Divulapitiya and Minuwangoda areas recently to be very cautious after an apparel factory supervisor from Divulapitiya tested positive for Covid-19.
Police curfew was imposed in Divulapitiya, Veyangoda and Minuwangoda police areas after a female employee of a leading apparel factory in Minuwangoda tested positive for Covid-19. Army Commander Shavendra Silva said that the police curfew was imposed as a precautionary measure until how the woman became infected was identified. "We do not know how she was infected. At this hour we have not been able to trace the source. But we are looking," the Commander said.
The 39-year-old woman of four children from Divulapitiya had been admitted to the Gampaha Hospital after falling ill while working on September 30. She had returned home on October 2 after being subjected to a PCR test on October 1 after which she had tested positive and was admitted to the IDH Hospital. The woman's father, husband and four children were taken to the quarantine centre in Habaradoowa. Meanwhile, the 16-year-old daughter was also tested positive.
The woman who was working as a supervisor was travelling to work in an office transport vehicle from the Banduragoda and nearly 40 employees travelling in the transport vehicle have been sent for quarantine. Nearly 15 staff members of Gampaha hospital, some staff members of the private company and the family members of the employees who worked closely with her have also been self-quarantined and other employees of the company are being investigated, health officials said.
The building of the garment factory where the coronainfected woman worked was currently sealed
Health Minister requested the people to adhere to strict health measures continuously