---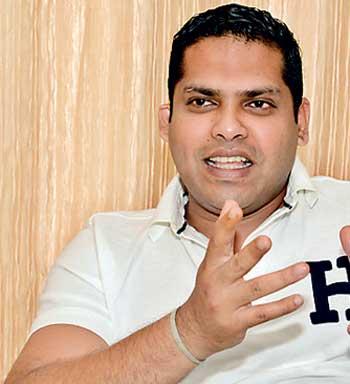 By Chaturanga Samarawickrama
It would be a cakewalk for the rival candidate at the upcoming Presidential election unless the United National Party (UNP) fields its deputy leader Minister Sajith Premadasa, Foreign Employment and Sports Minister Harin Fernando said.
"It is not easy to ride the waves unless the UNP fields someone who is able to win," he said following a ceremony for the launching 'Ran Piyapath' at the Sri Lankan Bureau of Foreign Employment yesterday.

He said it would be ideal to field 52-year-old Sajith as the candidate rather than counting on the members coming only from the same families to join the fray.
"Most of the candidates to be are above 70. But Minister Premadasa is much younger than them. I believe Sajith is a hardworking person," he said.

"In my opinion, it will be arduous for the UNP without infusing young blood and new vision. The Prime Minister should be there. Then, we can have discussions on the way forward," Mr. Fernando said.

There will be a meeting titled 'Rella Badullen Sajith Enawaa' on August 12 to give a warm welcome to Mr. Premadasa.

He will be visiting Hali Ela in the Badulla District to launch a loan scheme and a housing project. Badulla is my electorate. Therefore I will organise the meeting to welcome him.
"Like cricket coaches, the country's leaders should also be changed periodically," Mr. Fernando said.