---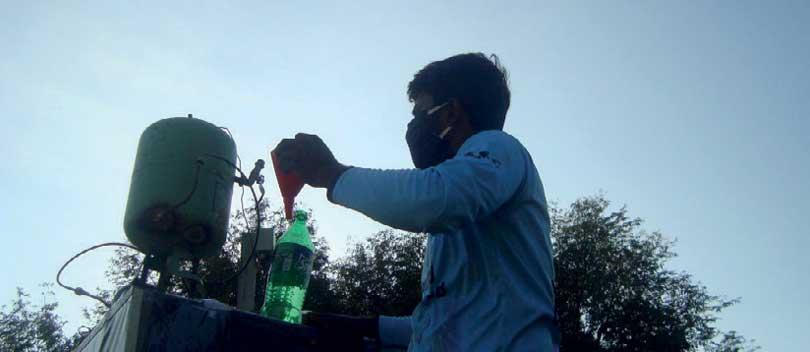 The chamber has two fans and two sprays. When the disinfectant is sprayed, the fans blow the liquid all over ensuring the whole body is covered
By K. Priyankara Kalupahana - Puttalam correspondent
U.P. Samarajeewa, a youth from Puttalam who invented his own coronavirus disinfection chamber, believes anyone who enters the premises can be sprayed with the disinfectant within minutes.
"The contraption invented after careful scientific study will be very effective. The chamber has two fans and two sprays. When the disinfectant is sprayed, the fans blow the liquid all over ensuring the whole body is covered," he said, adding that it cost him Rs.10,000 to build the disinfection chamber.

"Instead of importing expensive coronavirus disinfection chambers, it will be best for Sri Lanka to opt for locally-manufactured ones like what I invented," he said.
Instead of importing expensive coronavirus disinfection chambers, it is best for Sri Lanka to opt for locally-manufactured ones