---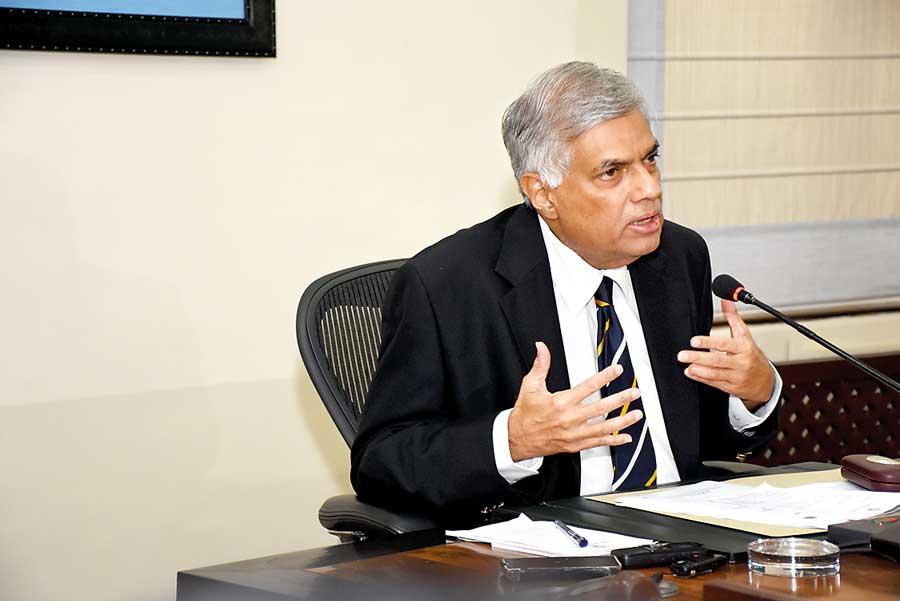 The whole world should be on alert with relevant security alerts following the threat by ISIS leader Abū Bakr al-Baghdadi yesterday, Prime Minister Ranil Wickremesinghe stressed last evening.
Mr. Wickremesinghe said this in a special statement last evening.

"Abū Bakr al-Baghdadi said his organization is ready to attack any city in the world in any moment. This is a threat to the entire world. Therefore all countries in the world should see that their defence forces are on alert," he said.

The Prime Minister said investigations will be carried out on the statement made by ISIS leader that the attacks in Sri Lanka was in retaliation to the capture of the land which were held by them. US led Kurdish fighters took over the last pocket of land held by ISIS recently.

"This is why I concentrated on ensuring people's security rather than spending time debating with others on the Easter Sunday attacks," the Prime Minister said.

He said many arrests have been made and arms are being recovered due to the ability of security forces and the intelligence units. "We will arrest the rest who were involved in bomb attacks," he assured.

Mr. Wickremesinghe also assured that security of the people will be assured during Vesak and said Monks will also play a role in it. "Focus should be made on those who are trying to get political mileage out of the present situation and also on the media which is helping them. The intention of these forces is to create an inter religious clash before the Vesak festival. One wonders as to what religion media people are following," he further said.

The Prime Minister said this is a time where all political parties should come together and every citizen of the country should support the security forces to ensure the safety of this country.