---
there were no demands or conditions by the constituent parties of the UNF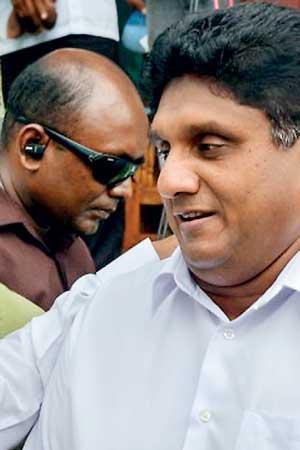 By Ajith Siriwardana
While rejecting media reports that presidential candidacy was to be offered on condition, UNP deputy leader Sajith Premadasa said yesterday he would not adhere to any condition or demand.
Speaking to media outside Temple Trees following a discussion held on the presidential candidacy, he said discussions were still in progress on the matter.
When asked whether there were any demands by the minority parties, he said there were no demands or conditions by the constituent parties of the United National Front (UNF) and added that there were only understanding on how they would work based on democracy and humanity.
Discussions still in progress on the matter
there IS only understanding on how WE work based on democracy, humanity