---
Project aimed at decentralizing Colombo based trade monopoly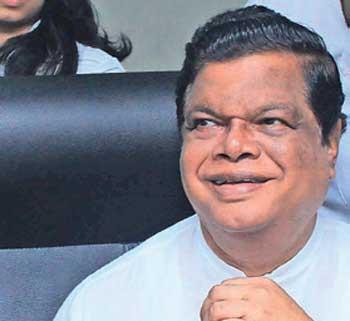 By Kelum Bandara
The government will set up a commercial trading hub in Mihintale to cater to ten districts in the northern half of the country while decentralizing the Colombo - based trade monopoly, a Minister said yesterday.
Trade Minister Bandula Gunawardane told Daily Mirror that it would be a multi-purpose trading centre with facilities for wholesale trading of essential items.
He said a landmass adjacent to the Mihintale railway station had been identified for the project.

A discussion with the political leaders representing the district was conducted on Saturday.

Imported essential commodities and other items are planned to be transported to Mihintale by train from Colombo. Besides, the centre will have facilities to purchase agriculture produce to be dispatched to Colombo by the same transport mode.

Colombo -based importers of essential items will be given land lots to build storage facilities for their goods in Mihintale.

There is 13- kilometre railway link between Anuradhapura and Mihintale.

"Anuradhapura is the first commercial capital of Sri Lanka in ancient history. We will bring back the past glory to the same area by developing it as a commercial centre," he said.
BLURB

Colombo -based importers of essential items will be given land lots to build storage facilities for their goods in Mihintale