---
27 inmates kill during the riots in 2012

Rangajeewa, lamahewa and sampath

no proper investigation till 2017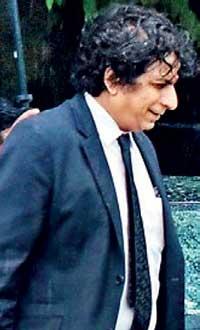 By Manopriya Gunasekara
Attorney General Dappula de Livera yesterday requested Chief Justice Jayantha Jayasuriya to appoint a three-member Special High Court Trial-at-Bar to hear the 2012 Welikada Prison riots case.
The accused in the case are former Inspector Neomal Rangajeewa of the Police Narcotics Bureau, former Prisons Commissioner Emil Ranjan Lamahewa and former Prisons Intelligence Unit officer Indika Sampath. More than 27 prison inmates were killed in the riots.

The AG said there was good reason to hear the case before a three member HC Trial-at-Bar and mete out justice to the aggrieved parties.

Mr. Rangajeewa and Mr. Lamahewa were arrested by the CID and later released on conditional bail by the Appeal Court.

The AG has said that until 2017, no proper investigation was launched into the killings and that a three member Trial-at-Bar which can immediately comprehend the significance of the evidence should be appointed.

Meanwhile, the AG has sent a letter to the registrar of the Colombo High Court informing him that charges would be filed against the three officers and had instructed the registrar to display this letter in the High Court.