---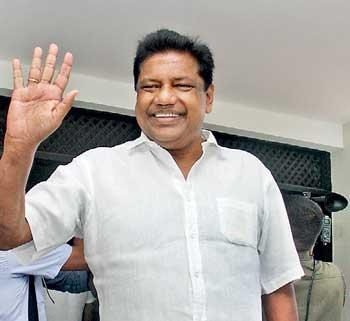 By Sheain Fernandopulle

Sri Lanka Freedom Party (SLFP) Kalutara District MP Kumara Welgama has decided to contest the upcoming presidential election as an independent candidate representing the Organization to protect the Sri Lanka Freedom Party, organization Secretary Rajika Kodithuwakku said yesterday.
Speaking to Daily Mirror, he said it was 100% sure that MP Welgama would enter the presidential battlefield as it seemed that the SLFP was not going to field its own candidate.

"It has been decided that the SLFP would hold a crucial central committee meeting tomorrow as to decide whether they can come to final conclusion to contest the presidential polls under a common symbol with the Sri Lanka Podujana Peramuna SLPP," Kodithuwakku said.

"If the SLFP decided to ally with the SLPP to run the presidency, we would definitely field Mr Welgama as our candidate," Kodithuwakku said.

He proceeded to say that making cash deposit at Elections Commission would be done on October 6 or 7 and it would be decided based on the decision taken by the SLFP tomorrow.
"If the SLFP decides to field its own candidate, we have no other option but to support SLFP candidate," Kodithuwakku added.

MP Kumara Welgama has said on numerous occasions that he was ready to accept the presidential candidacy and contest if his name would be nominated by the party. He has raised the importance of fielding an SLFP candidate and had met with President Sirisena to discuss the matter.

Meanwhile, SLFP Spokesperson MP Weerakumara Dissanayake told Daily Mirror that they had nothing to do with MP Welgama contesting presidential poll and stressed that they would not field MP Welgama as SLFP candidate at any cost.

Several attempts by the Daily Mirror to contact MP Welgama proved to be futile.