---
Cabinet approved the emergency purchase of electricity for six months but now it has become necessary to seek cabinet approval for another six months
By Dayaseeli Liyanage
The hydro-electricity generation has dropped by 20 percent due to the low water levels at reservoirs as a result of the prevailing drought in the country, Minister of Power and Energy Mahinda Amaraweera said. Considering this situation cabinet approved the emergency purchase of electricity for six months but now it has become necessary to seek cabinet approval for another six months due to the intensity of the prevailing dry weather.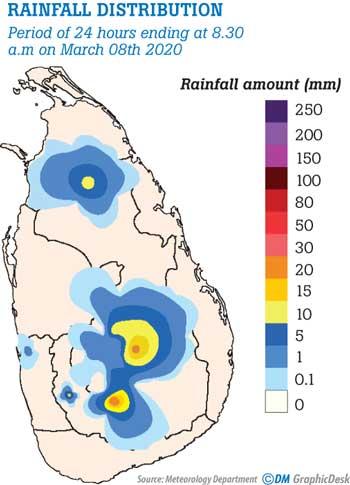 With the extension of emergency purchasing the CEB will have to incur a cost of Rs.21 million in terms of the agreement to be signed. For a unit of electricity purchased at Rs.64, the CEB recovers only Rs.16 per unit from the consumers the minister said.