---
Estimated cost of suite USD 15 mn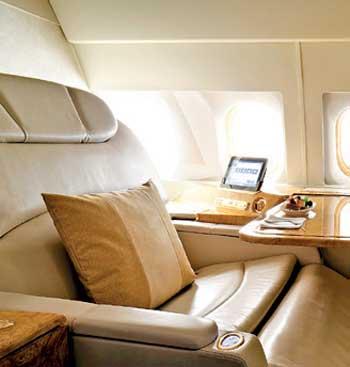 By Yoshitha Perera
SriLankan Airlines must think about the situation of the country before thinking about more facilities, Chairman of the SriLankan Airlines Commission, retired Supreme Court Judge, Justice Anil Goonaratne told the Commission during the proceedings last Thursday (31).

SriLankan Head of Finance Yasantha Dissanayaka informed the Commission that in 2013, SriLankan Airlines had requested the Airbus company to install a VIP suite to an A350 wide-body aircraft although it was earlier stated that the idea of offering such a VIP kit was a plan of Airbus as a token of appreciation to SriLankan.

He said that the VIP suite included a bed, conference room, and a separate area for security personnel and it was worth USD 15 million as per Airbus estimations.

Leading evidence, Senior State Council Fazli Razik questioned Dissanayaka over who is entitled to such facilities, to which he replied saying it was clearly for the head of state, as the suite included an area for security personnel.

"Why do we want VIP suite on our planes? Is it a necessity? We are a third world country," Chairman of the PCoI, Justice Goonaratne opined.

Testifying before the PCoI, Dissanayake said that an email which was shared between former SriLankan CEOs Kapila Chandrasena and Ajith Dias in 2015, mentioned that the Airbus' proposal to install a VIP suite was a token of appreciation to the government of Sri Lanka for being a loyal customer.

However, Senior State Counsel Fazly Razik who led the evidence of SriLankan Airlines Head of Group Legal Affairs Mayuka Ranasinghe showed a document which indicated that the SriLankan had requested the Airbus company for a particular VIP suite and two VIP aircraft in which to install it.

It was revealed to the Commission that the VIP suite was a request from UL and not a token of appreciation by Airbus company as mentioned by the former CEOs.

It was earlier revealed to the Commission that the VIP suite which was initially to be installed in February 2015 was later cancelled after President Maithripala Sirisena rejected the proposal. The President further requested SriLankan Airlines not to proceed with installing the VIP suites on their aircraft.
The VIP suite included a bed, conference room, and a separate area for security personnel and it was worth USD 15 million as per Airbus estimations