---
More than 2,000 leprosy patients were reported annually in the country
There could be several others infected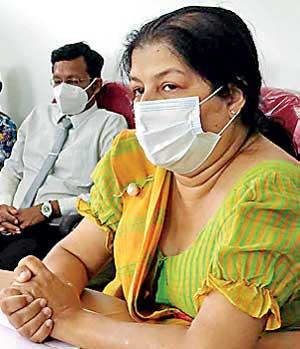 By Shelton Hettiarachchi
Health authorities have expressed concern about the increasing rate of Leprosy patients in the country.
Addressing a meeting of religious dignitaries in the Nuwara- Eliya District, Director of the Leprosy Prevention Campaign Dr. Champa Aluthweera said more than 2,000 leprosy patients were reported annually in the country and that there could be several others infected.

"The first Leprosy patient in Sri Lanka had been identified in 1701, but there could have been leprosy patients even before that. The symptoms appear about ten years after contracting the disease. Leprosy can be cured, but the condition of a patient could worsen due to negligence of symptoms and self medication," Dr. Aluthweera said. She said the most number of patients had been identified from the Western Province and that patients had been reported from the Southern, Northern and Sabaragamuwa Provinces.

Dr. Sri Lal De Silva addressed the seminar.
The most number of patients had been identified from the Western Province