---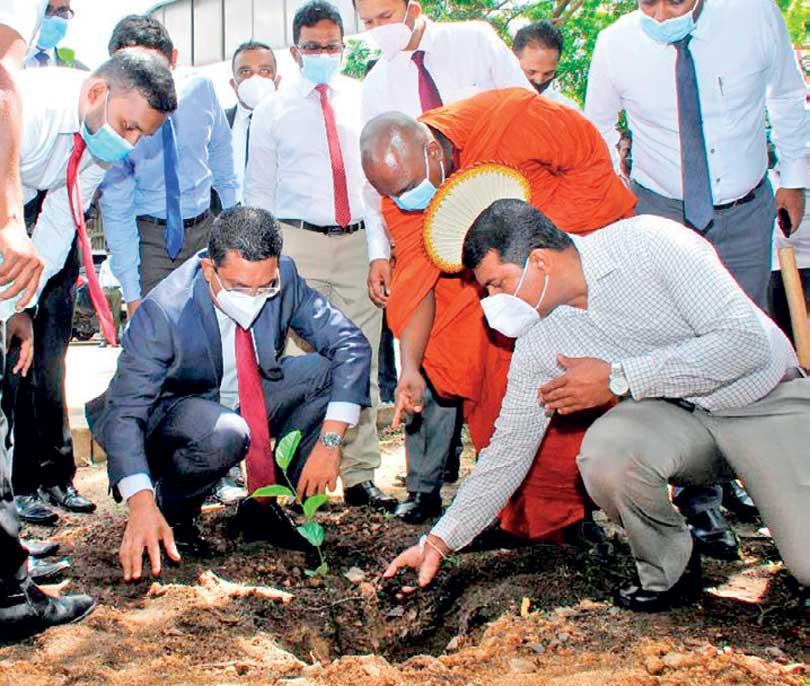 The rule of law is a pre-requisite to attract Foreign Direct Investment
By Sandun A. Jayasekera
Updating of the judicial system means the strengthening of the rule of law. The rule of law is a pre-requisite to attract Foreign Direct Investment (FDI) Justice Minister Ali Sabry PC, said yesterday.
Minister Sabry added that the Justice Ministry has taken a number of steps in the last eight or ten months to modernise the judicial system, minimise law's delays, increase the number of judges, renovate courts and introduce e-hearing to expedite administration of justice and also to protect witnesses and suspects of high profile criminal cases.

Addressing a ceremony held at the Justice Ministry premises to distribute jak saplings to Justice Ministry staff under the progranmme themed 'Herali Peraliya' Minister Sabry went on to say that most of the problems in the public sector like inefficiency, waste, mismanagement and misdeeds could be prevented if all public servants are determined to do their duty properly and diligently.

"If you can perform your duty according to your conscience and to your own satisfaction, I think you have done your job properly. If and when you do your job in a productive manner benefiting all concerned you have no time to comment on others duty and comment on others work that reminds the proverb "It is better to light a candle than curse the darkness" Minister Sabry stressed.

The Justice Ministry in the last few months has introduced dozens of legal reforms, removed a number of outdated laws, hearing of court cases in virtual format and cleared the backlog of about 8,000 specimens at the Department of Government Analyst, aimed at creating an extremely efficient and time saving judicial system.

Responding to the media, Minister Sabry flatly rejected the claim that the Colombo Port City (CPC) was a separate independent territory and added that the CPC was entirely a newly added land mass of Sri Lanka that comes under the legal framework of the state.

Only difference is the tax law, monetary law, investment, supply of services and management of the CPC which is carried out in a more brisk manner under one roof to attract FDI, he emphasised.
Secretary Justice, Priyankara Mayadunne also spoke.
Ven. Ambilipitiye Anandawansa Thera made the anusasana.
CPC was entirely a newly added land mass of Sri Lanka that comes under the legal framework of the state