---
COVID-19 is now becoming the worst pandemic in the last 100 years. Its deadly journey continues undermining all national boundaries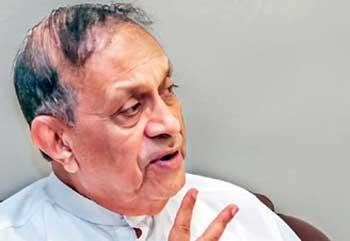 'World Leaders, Unite or Perish!' " Former Speaker Karu Jayasuriya said yesterday making an appeal from the international community.
"COVID-19 is now becoming the worst pandemic in the last 100 years. Its deadly journey continues undermining all national boundaries, social and economic hierarchies," Mr. Jayasuriya said in his latest twitter message.
"World Leaders, be kindness and compassion be your guide. Stop wars, lift all sanctions and barriers, and express solidarity! As Buddha said, 'hatred is never appeased by hatred, but only by loving kindness'. Let tomorrow praise you for today's great deeds of humanity," he added.