---
We can hold discussion to contest future elections together
Government seems to be not working according to a fixed plan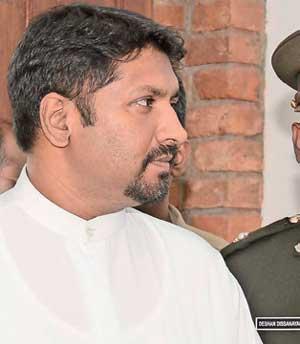 By Yohan Perera
UNP will go for a dialogue with SJB during the New Year to forge an alliance to contest future elections, Deputy Leader of the party Ruwan Wijewardene said yesterday.
Speaking to journalists after participating in the reorganisation programme of the party which was conducted under the theme of " Mulawa Paradawamu- Ek wee Negitimu( Lets defeat lies and work together) in Ratnapura during the weekend.

"We will initiate a dialogue with SJB for the sake of the country in-order to see whether we can contest future elections together," Mr. Wijewardene said responding to a question raised by the journalists as to whether there was any move to bring back those who broke away from the UNP together.

Mr. Wijewardene who elaborated on the situation with regard to Ukranin citizens who were brought down to promote tourism said there was nothing wrong in promoting tourism but the issue was that a new cluster seemed to be coming up as few of those Ukrainian tourists had been tested COVID- 19 positive. "Government seems to be not working according to a fixed plan and changes its ways from time to time. Such action seem to have almost created a new cluster," he said.

" Also the government is gearing up to sell of the Air-force grounds and the police station to a foreign company while, the stake which the government held in the Norochchole power plant is also slated to be sold to a foreign company," he alleged.
Also the government is gearing up to sell of the Air-force grounds and the police station to a foreign company
Few of those Ukrainian tourists had been tested COVID- 19 positive