---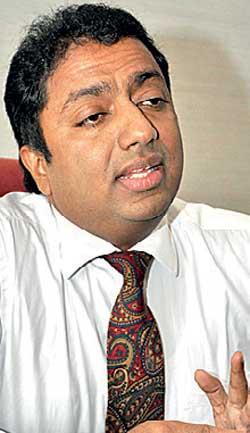 By Yohan Perera

The United National Party (UNP) yesterday teamed up with the Tamil National Alliance (TNA) to launch a joint struggle against what they called 'witch-hunt of opposition MPs'.
UNP MP and party General Secretary Akila Viraj Kariyawasam, MPs Ajith P. Perera, Ravi Karunanayake, Eran Wickramaratne, Karu Paranawithana, Hirunika Premachandra, Ravinda Samaraweera together with TNA MP M. A Sumanthiran announced the decision to form it at a media conference held at Sirikotha yesterday.

Mr. Kariyawasam said they had already begun making arrangements to launch a common struggle. "We will go from village to village to inform them about the arrest of opposition MPs," he said.

He said it was formed since MP Rajitha Senaratne was facing imminent arrest while MP Patali Champika Ranawaka had already been arrested and given bail.

"The fear psychosis which existed before 2015 had emerged once again. Many disappeared without a trace at that time," Mr. Kariyawasam added.
He said it was formed since MP Senaratne was facing imminent arrest while MP Ranawaka had already been arrested and given bail