---
The party will decide as to when and who should take over the post
The appointing of the new General Secretary along with other posts will be done in January next year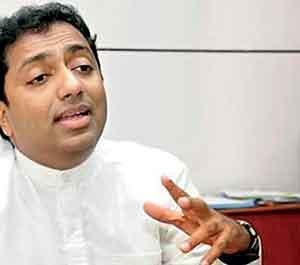 By Yohan Perera
UNP General Secretary Akila Viraj Kariyawasam resigned from his post yesterday.
Mr. Kariyawasam told Daily Mirror that he resigned in order to make way for others in the party to take over the post.

"I have resigned from the General Secretary's post to allow another member to take over the post," he said.
He said the party will decide as to when and who should take over the post.

However sources said that the appointing of the new General Secretary along with other posts will be done in January
next year.