---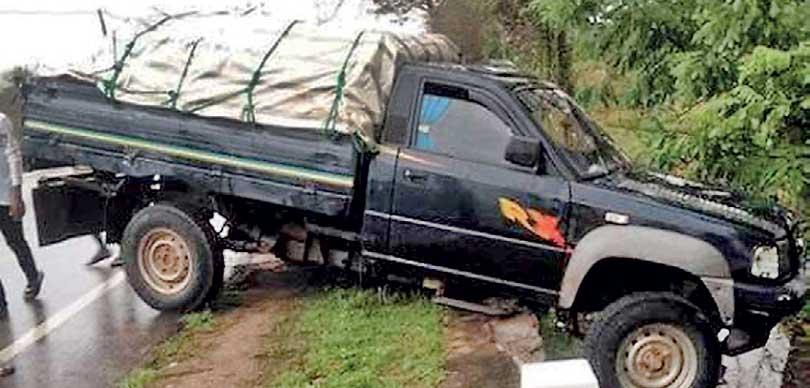 the cab driver had defied the orders to stop and continued to drive knocking down the two soldiers
By Darshana Sanjeewa Balasuriya
Two soldiers were critically injured when a cab that defied an order to stop had crashed on them at a checkpoint at Omanthai.
Security officers signalled to stop a cab transporting timber at the checkpoint. However, the cab driver had defied the order and continued to drive knocking down the two soldiers at the checkpoint on Saturday causing serious injuries to them.

Police said the cab crashed into a nearby culvert and stopped before the occupants had fled the vehicle and the scene. The two injured soldiers had been rushed to the Vavuniya Hospital.

Omanthai Police had taken the vehicle into custody.

The police and the Army launched a joint operation to arrest the driver and assistant of the cab who fled after the incident.