---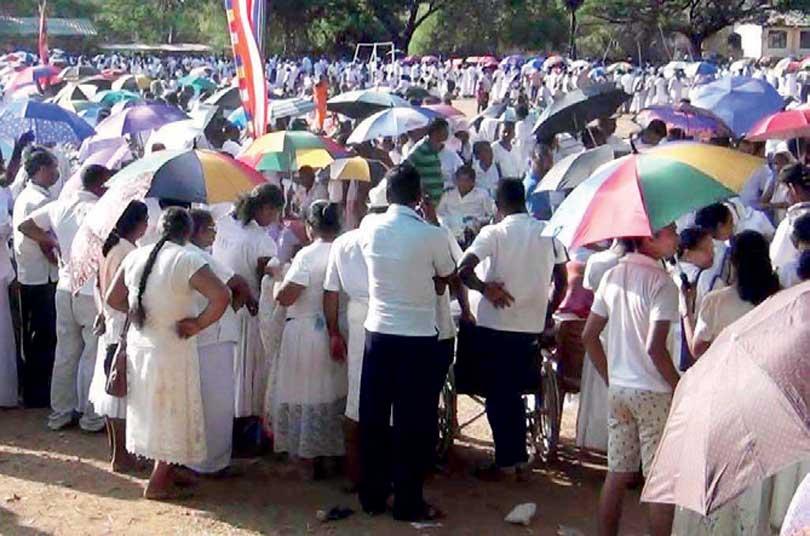 A section of the people attending the healing programme
By Athula Bandara

A 39-year-old woman and a 78-year-old man have died while 18 others were hospitalized after falling ill during a spiritual healing programme at the Central College Grounds in Horowpothana, Anuradhapura, Police said.
They said the woman, a resident of Kalutara was reported to be suffering from Asthma while the man, a resident of Galle from a heart ailment.

Some ten thousand people from various parts of the country had attended the spiritual healing programme held from Saturday night to Sunday afternoon.

Out of the 18 admitted to the Horowpothana hospital, 14 were transferred to the Anuradhapura Teaching Hospital for
further treatment.

The person, who had conducted the programme is said to have conducted similar programmes in various other parts of the country. During the programme his helpers had served food to the patients and their relatives attended the healing programme.

A member of the Horowpothana Pradeshiya Sabha who had been impressed by the previous programmes had organised this programme with the pradeshiya sabha providing water and sanitary facilities to the crowd while the police provided security.

Organisers said the unfortunate situation had arisen because people had brought critically ill patients despite being informed not to do so.
The Horowpothana Police are investigating.