---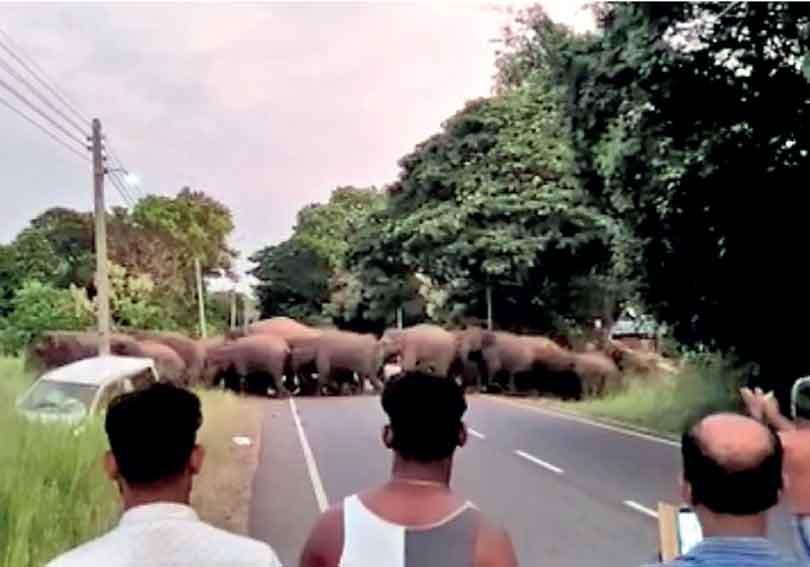 One of the vehicles had veered off the road and toppled and both vehicles had been badly damaged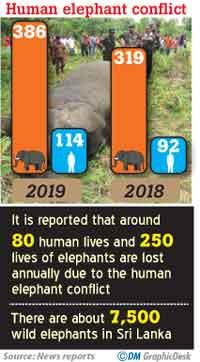 By Kushan Jayawardene
Two cars which were travelling on the Thalawa Kekirawa Road had accidentally driven into a herd of wild elephants at Alimankada in Ihalagama.
One of the vehicles had veered off the road and toppled and both vehicles had been badly damaged. However six passengers from Akkaraipattu who had been travelling in the cars, had escaped unhurt.

Wildlife Conservators said the herd of elephants from the Ritigala range were crossing the road to enter the Kalawewa Forest Reserve. Police said the drivers had failed to avoid the accident due to excessive speed.