---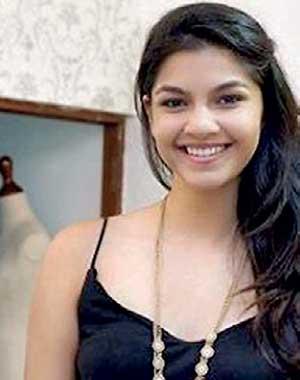 Tatyana, wife of Rohitha Rajapaksa, said today fabricated and false information were being circulated on social media regarding her affiliation with Tronic Entertainment in an executive capacity.
"I reject these false claims with great responsibility and resign from any affiliation I currently hold with Tronic Entertainment," she said.

In a letter, Mrs. Rajapaksa said she was extremely disappointed and distressed to learn that organisers of 'Miss Globe 2020' – which is organised by Tronic Entertainment – had distributed business cards under her named without her consent. "The business cards included my personal contact details that I shared with them with great trust. To worsen the situation, they have impersonated to be 'employees of my [non-existent] office' to contact potential sponsors and prominent persons in the country," she said. She said a memorandum of understanding (MoU) was signed with the organisation which was not a contract of her position and had no written information about what the position entailed.

"Contrary to their false claims, I am not an executive decision-maker of Miss Globe 2020 and have not employed any individual for this upcoming pageant. In the wake of these false claims, I resign from my ambassadorship effective immediately (dated 29.01.2020), which includes any position, nominal or otherwise. I would like to publicly state that I will not be affiliated with Tronic Entertainment hereafter regarding Miss Globe 2020 pageant due to my immediate resignation," she said.