---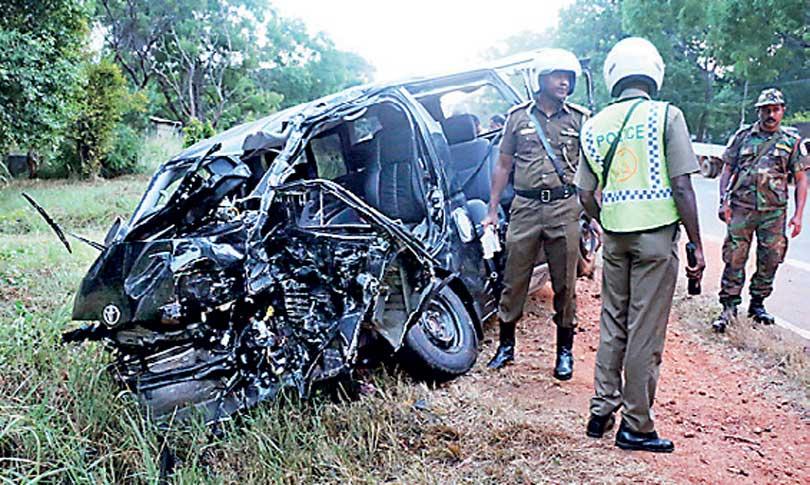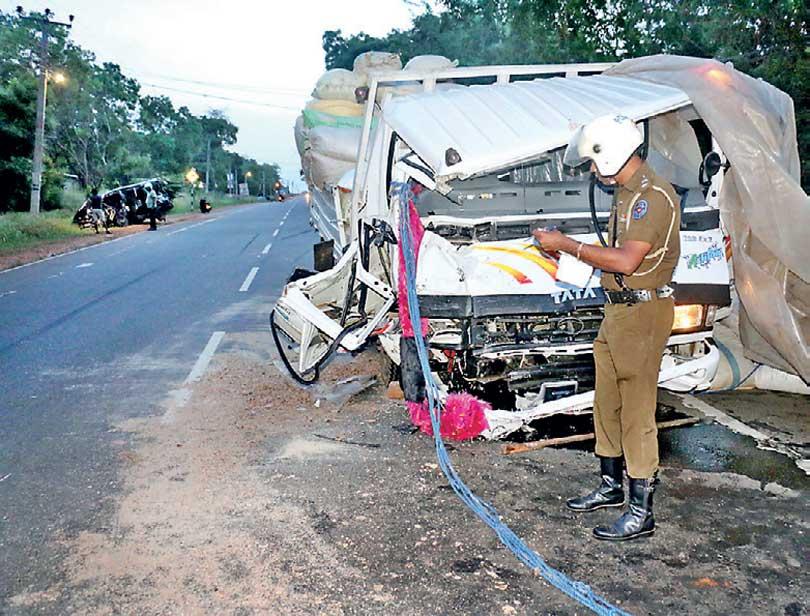 By Athula Bandara and Dayaratna Embogama
Three women from the same family were killed and five others were injured when a van and a lorry collided head-on at Moragoda in Thalawa early yesterday morning , police said.
They said three women and three men were travelling inside the van when the accident occurred on the Thabuththegama- Anuradhapura Road.
The van was travelling towards Thambuththegama from Galnewa.

The injured, including the lorry driver and an assistant, who were residents of Horowpathana were admitted to the Anuradhapura Hospital.
The deceased women, residents at Wijithapura Galnewa, succumbed to their injuries after admission to the hospital, police said. A 23-year-old pregnant woman was also among the dead.
A 23-year-old pregnant woman was also among the dead