---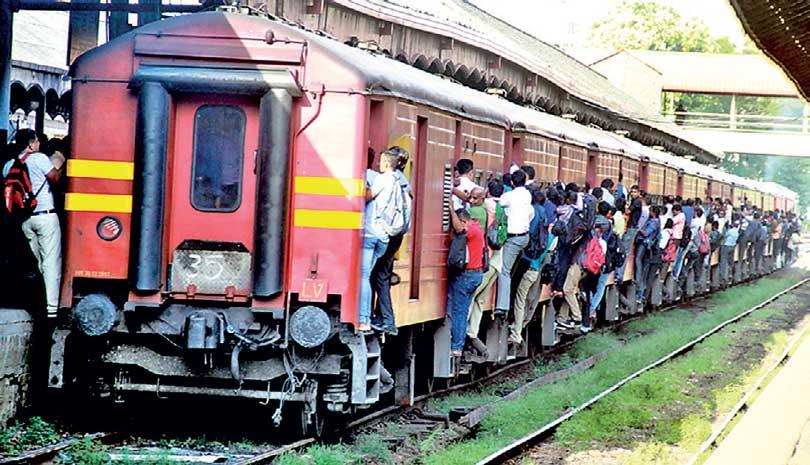 About 380 to 400 train services usually operate per day in the country, but only ten trains operated yesterday
By Chaturanga Samarawickrama
Ten trains operated last morning during the second day of the train strike to bring the office crowd to Colombo, a senior official from the Railway services said.
He said the ten trains that operated through the main railway lines included the upcountry, coastal and Kelani Valley railway lines.

Two trains on the coastal line, two trains on Kelani Valley, two trains on Puttalam line and another four trains had arrived in Colombo, he said.
Two trains were operated on the Northern line. One train had left for Kurunegala at 4.40 p.m. and another train left for Maho at 5.30 p.m.
Another two trains operated on the mainline to Kandy (5.00 p.m) and Rambukkana (6.00 p.m), One train was operated on the Kelani Valley at 4.30 p.m., another train left for Chilaw at 4.45 p.m. and two trains left for Galle at 4.30 p.m. and 5.00 p.m.

"About 380 to 400 train services usually operate per day in the country, but only ten trains operated yesterday," the official said. Six trains had been operated on Thursday morning and seven trains operated in the evening despite the strike.
Six trains had been operated on Thursday morning and seven trains operated in the evening despite the strike