---
Functions at Ministry not hampered - DDGHS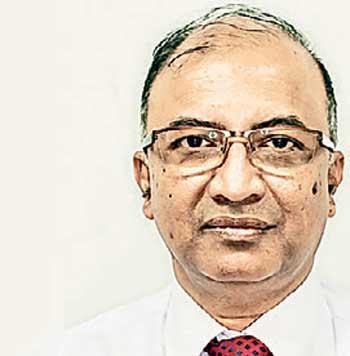 By Sheain Fernandopulle
While saying ten COVID-19 patients have been found from the Ministry of Health, Deputy Director General of Health Services (DDGHS) Dr. Hemantha Herath said the functions at the Ministry have not been hampered, except at the unit where majority of the cases was found.
Speaking to the media, he said all precautionary steps are being taken to contain the virus and added there was no fear at present that the virus could spread to others in the Ministry.

"Initially, four staff members were found to have been infected with the virus following the Rapid Antigen Tests performed on them. Subsequently, six more were found infected with the virus".

He said seven cases were reported from one unit at the Ministry, while another three were identified from three separate units.

"All the contacts of the positive cases have been identified and placed under quarantine," he said. "It is not for the first time that COVID-19 patients were found within the Health Ministry. Earlier, there were cases reported from various sections of the Ministry," the DDGHS added further.