---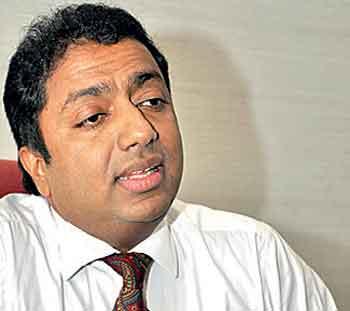 By Chaturanga Samarawickrama

Tablet computers will be provided to A/L students and those in other grades in the future, Education Minister Akila Viraj Kariyawasam said when addressing the annual prize-giving ceremony of St. Paul's Girls School in Milagiriya yesterday.
"The world is changing with the rapid development of technology and today's children will be employed in completely different jobs in future," he said adding that steps would be taken to equip the children with the necessary knowledge to face such situations in future.

Instead of school bags the students will have to take their tabs to school. From the tabs the students would be able to get extra knowledge from extra reading materials such as e-books and through e-tuition.

Prime Minister Ranil Wickremesinghe, who was the chief guest said the countries that were better prepared with knowledge and technology are at the forefront in every field.
"Our children will be stepping into a smart era consisting of high technology and this will also change after the next ten years. Today's world has the most advanced knowledge in all sectors," he said.

"Children must be prepared for fast-moving technologies such as nano-technology, Information Technology and medical technology if they are to face the future. The professional subject schemes already introduced in schools have laid a strong foundation for the future," the Prime Minister said.
Our children will be stepping into to a smart era consisting of high technology and this will also change after the next ten years. Today's world has the most advanced knowledge in all sectors