---
Welamboda Police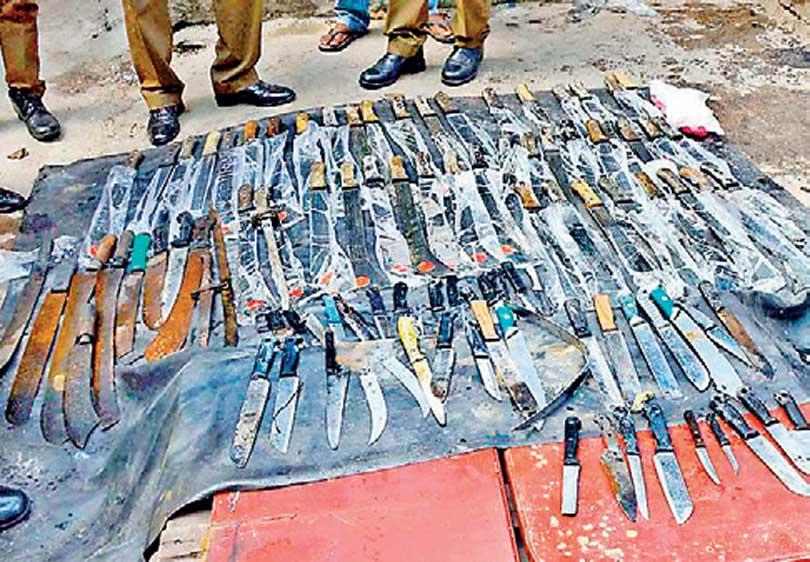 file photo
By Suranga Rajanayaka
The Welamboda Police at Udunuwara has returned the swords and knives which were seized from the mosques in the aftermath of the Easter Sunday attacks.
The swords had been returned based on a request made by the area mosques that they needed the swords to kill animals for the upcoming Hajj Festival and as such the Welamboda acting OIC has recommended the release of 76 swords and knives and 13 axes.

When contacted, the Welamboda Police said that nothing of that sort had happened, but police records showed the weapons had been returned. Police sources said the Acting OIC had returned the weapons in the absence of the Welamboda OIC who had gone for Dalada Perahera duties in Kandy.