---
Eliminating gap between education and the job market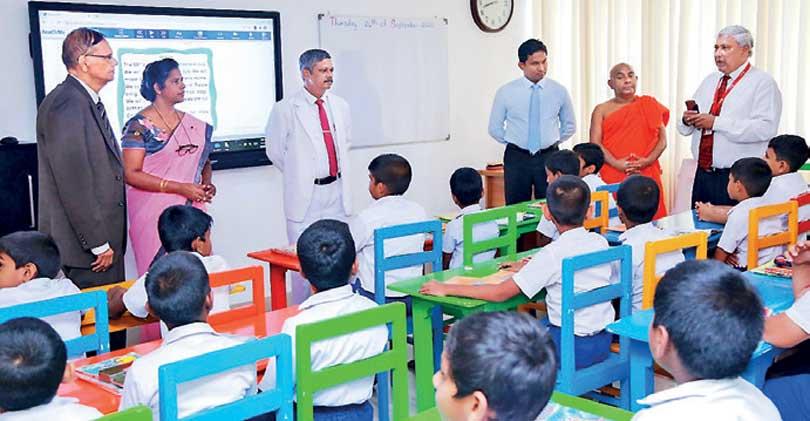 We need to focus on developing students' soft skills and English language skills in the fields of education and higher education
By Thisari Walawege
Education Minister Professor G.L. Peiris yesterday said support of the private sector was pivotal in eliminating the existing gap between education, higher education and the job market in the country.
On an observation tour of the 'Smart Classroom' of Susamayawardhana Vidyalaya, he said in order to bridge the aforementioned gap, they needed to continuously update the curriculum taking the private sector's ideas and thoughts into consideration.

"According to the private sector, we need to focus on developing students' soft skills and English language skills in the fields of education and higher education," the minister said.

He said the issue was, though there was an abundance of jobs in the country, the education and higher education sectors failed to produce people with skills as required by the job market.