---
This allegation is a lie by the Opposition and some people believe it unfortunately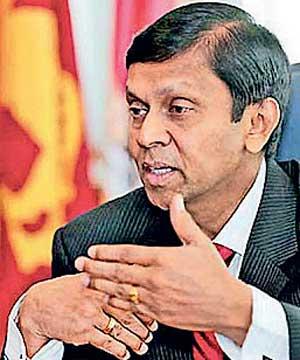 By Kelum Bandara
Money, Capital Markets and Public Enterprise Reforms Minister Ajith Nivard Cabraal, who responded to the allegation that the benefit of the reduction of sugar tax from Rs. 50 to 25 cents did not pass to the people, asked what would happen to the sugar price if it were re-imposed
The Minister said this allegation is a lie by the Opposition and some people believe it unfortunately.
"If that is a tenable argument, the government can re-impose Rs.50 tax tomorrow. Then, will the price remain at the same level?" he asked.

He said tax is a matter of Government policy.

"Some Governments increase taxes while others reduce taxes. The Gotabaya Rajapaksa Government reduced Income tax, VAT, custom duties etc on many occasions. It looks like some people now want the Government to increase taxes and its income at the expense of the people," he said.

"Since you imply there is no impact to the people by a reduction of duty on sugar, would you now like the Government to impose a duty of Rs.50 per kg of sugar?" he asked the Opposition.

Meanwhile, a leading sugar importer said the wholesale price of sugar remains at Rs.102 a kilo at the moment, and if Rs.50 tax was restored, the price would shoot up to Rs.152 a kilo in wholesale trading.
A leading sugar importer said the wholesale price of sugar remains at Rs.102 a kilo at the moment