---
Hotline introduced for information on Coronavirus
The Health Ministry has introduced a 24-hour hotline to obtain information on new Coronavirus. Accordingly, health officials can be contacted via
0710 107 107 or 011 307 1073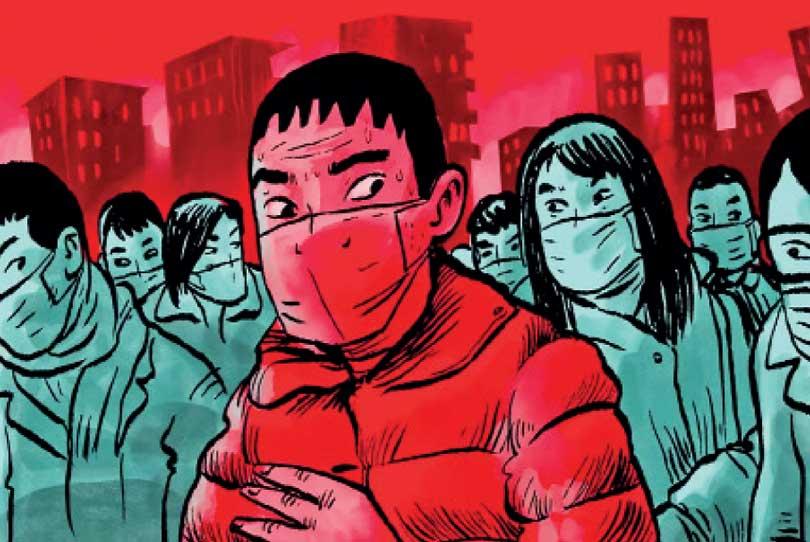 SL stops on-arrival-visas for Chinese visitors

Those allowed entry will be monitored by health authorities

Chinese nationals on work permits will be subjected to checks by PHI's

Lankan students returning from Wuhan will be kept under surveillance at Diyathalawa Army Camp

PHI's will carry out medical checks on ships before passengers disembark

Regional Hospitals geared to house patients suffering from virus
By Sandun A Jayasekera
Sri Lankan students returning from Wuhan, China will be moved to the Diyathalawa Army Camp for two-weeks of quarantine to check for any coronavirus symptoms, Health Minister Pavithra Wanniarachchi said yesterday.
She said they would be kept in separate rooms and subjected to thorough health checks.

The minister said all possible measures had been taken to prevent coronavirus escalating into epidemic proportions in the country with focus on those arriving in the country from China and in particular from Wuhan city in Hubei province. "All passengers including Sri Lankans coming to Sri Lanka from China would be subjected to a thorough physical test to check their body heat at the BIA and at the Port of Colombo," she said. "The Health Ministry has the capacity to detect any patient infected with the coronavirus, necessary drugs and equipment, medical and para-medical staff to treat patients are in place. We must take all precautionary measures to protect the public and doctors, nurses and the medical staff from infection."
Responding to a journalist, the minister said directors of all rural, base, district, general, teaching and specialized hospitals, provincial directors of health services, Medical Officers of Health (MOHs) and PHIs have been alerted about the Coronavirus, and updated them on the action to be taken if a fever was detected.

Replying to another query, she said there was a severe shortage of protective masks in the domestic market and there were requests from traders for permission to import masks. Director General of Health Services, (DGHS) Dr. Anil Jasinghe said Chinese entering Sri Lanka were permitted to leave the BIA only after a thorough screening by doctors.

"Don't panic. The situation is under control. We have taken all precautionary steps to prevent an outbreak. We have a separate surveillance mechanism at the arrival and departure counters at the BIA exclusively for Chinese nationals round the clock," Dr. Jasinghe stressed.They must also fill a form indicating their place of residence in China, places to visit in Sri Lanka and where to stay etc. before leaving the airport. All Chinese nationals will also be under surveillance and in particular check their body heat while in Sri Lanka, he added.
"Not only the Chinese but each and every individual must be subjected to a medical check up if he or she has high temperature because only through a medical test a persons could be diagnosed for coronavirus," Dr. Jasinghe said.

However, he said Sri Lanka would be in a difficult position if the virus was to spread and added only the public could contribute with their correct health habits to control the disease.
"Try to avoid crowded places. Keep your mouth and nose properly covered with a hygienic protective mask if and when you remain in a crowded place.
Keep your hands and face clean all the time and wash your hands with soap when you eat," he said.
---
Infected Chinese woman stable
The Chinese woman infected with 2019-nCoV and being treated at the Infectious Diseases Hospital in Angoda is in a stable condition and responding to treatment and is out of danger, DGHS Dr. Anil Jasinghe said yesterday.