---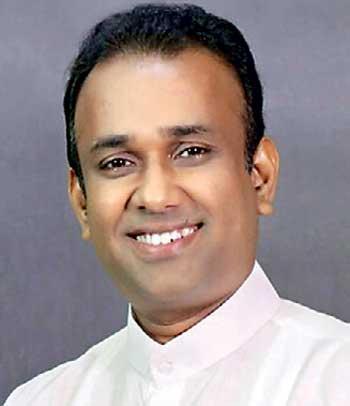 By Jamila Husain
The SLPP will invite new Muslim representatives to join the party before the general elections and have assured of an equal minority representation in the new cabinet if it wins the general elections next year, Cabinet Spokesperson, Ramesh Pathirana told the Daily Mirror yesterday.
Noting that the interim cabinet did not have any minority representation, Minister Pathirana said this was due to the existing Muslim political parties pledging their support to Sajith Premadasa at the November 16 presidential polls.

However he said under the instructions of President Gotabaya Rajapaksa, the SLPP will invite leading Muslim representatives who supported the President's campaign, to contest at the general elections so that there can be a strong minority representation when the new cabinet is appointed, if they win the polls.

When questioned if the SLPP would approach MP Rauf Hakeem from the Sri Lanka Muslim Congress (SLMC) and MP Rishard Bathiudeen from the All Ceylon Makkal Congress, Minister Pathirana said these two parliamentarians will not be approached due to allegations still not being cleared, of there alleged indirect or direct links with radical Islamic groups.
"There are many new strong Muslim representatives we will approach. Even though some of these existing Muslim parties did not support President Gotabaya Rajapaksa at the Presidential polls, we still had a sizable Muslim community who supported the President. We will have fresh representation," Minister Pathirana said.

The SLPP, along with SLFP and 15 other political parties have decided to contest the general election under a broader coalition named Sri Lanka Freedom People's Alliance, which was formed before the November 16 Presidential Election.

Some of the other parties in the alliance include the UPFA, SLPP, National Freedom Front (NFF), Pivithuru Hela Urumaya (PHU) and Mahajana Eksath Peramuna.