---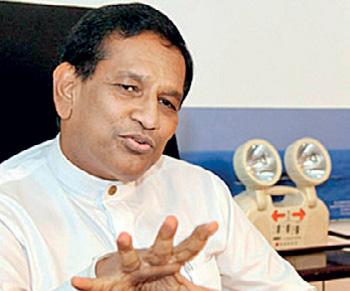 By Sandun A Jayasekera
In an apparent confrontation with Finance Minister Mangala Samaraweera, Health Minister Rajitha Senaratne has written to Prime Minister Ranil Wickremesinghe requesting him to suspend immediately the decision taken by the Finance Ministry to import cigarettes from China.
Minister Senaratne in his letter to Prime Minister Wickremesinghe has informed him that if the Finance Ministry went ahead with its decision and imported cigarettes from China at a time the government has taken several measures to control and discourage the use of tobacco, smoking and alcohol, the Chairman of the National Authority of Tobacco and Alcohol Dr. Palitha Abeykoon and the Board of directors would resign in protest.

Dr. Senaratne is also on record saying that he would tender his resignation from the cabinet if the Finance Ministry imported cigarettes for the use of 6,000 Chinese nationals serving Sri Lanka's construction industry.

Minister Senaratne has also said that he was aware that a cigarette import licence is to be issued to a distilleries owner and this action would go against the pledge given in 2015 by the 'Yahapalana Government' to control smoking and alcohol in Sri Lanka.

The Health Ministry has fulfilled 20 out of 22 conditions of the World Health Organization's 'Framework Convention on Tobacco Control' (WHO – FCTC) of 2003 which Sri Lanka has ratified and importing of cigarettes is a reverse to the anti tobacco and smoking campaign championed by the government.

Besides, Sri Lanka is a recipient of three awards for its anti tobacco and smoking campaign by the WHO, he added.