---
CID will seek advice of AG into further investigations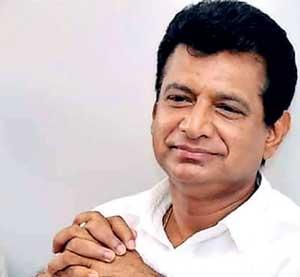 By Darshana Sanjeewa Balasuriya
Former state minister and SJB MP Ashok Abeysinghe who gave a statement to the Criminal Investigation Department (CID) yesterday had failed to divulge any information or source on the speech he made over Easter Sunday attacks, police said.

Police Spokesman DIG Ajith Rohana said the MP had conveyed his apology to CID over the impact caused following his statement.

The CID noticed MP Abeysinghe to appear before the CID to record a statement over the speech he made upon the perpetrators of the Easter Sunday attack recently. In addition, he had mentioned the funding sources of the perpetrators of the Easter Sunday attack.

The CID yesterday recorded a five-hour statement from the MP.

The spokesman said that MP Abeysinghe was questioned extensively over the source behind the information he revealed. However, he did not disclose any concrete source.

He said various individuals have posted several comments on social media based on the MPs statement.
He said the CID will seek the advice of the Attorney General into further investigations.