---
Focussed on Social, economic and political interests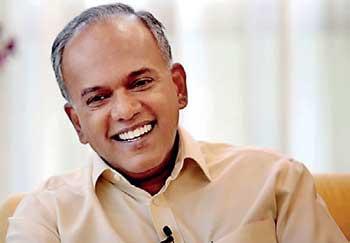 Singapore's Law and Order Minister K. Shanmugam told Prime Minister Ranil Wickremesinghe that Singapore would assist Sri Lanka to establish peace in the Asian region, a statement from the Prime Minister's office said.
The minister had said this when he met Mr. Wickremesinghe who is on an official visit to Singapore.
During the meeting, the Prime Minister had discussed how counter-terrorism measures could be collectively implemented by both countries.
The statement said Mr. Wickremesinghe had also discussed matters of social, economic and political interests.
Singaporean Foreign Affairs Minister V. Balakrsihnan and Sri Lanka's non-resident High Commissioner to Singapore Chandra Das were also present at the meetings.