---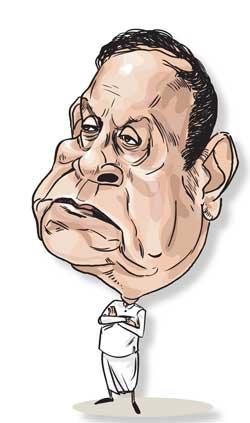 By Ajith Siriwardana
Speaker Karu Jayasuriya yesterday expressed his displeasure at the conduct of MPs in Parliament and said media reports on ministers not being in the House on Thursday to respond to questions was a blow to the reputation of Parliament.
The Govt. had acted in keeping with Standing Orders and it was not a bad precedent
He said this while referring to the tense situation which prevailed in the House on Thursday after the government postponed the voting on the regulations of the Sri Lanka Export Development Act despite objections from the Opposition.

The Speaker said the government had acted in Parliament on Thursday according to Standing Orders and added that it was not a bad precedent as claimed by the Opposition. UPFA MP Mahinda Amaraweera said there were ministers, state ministers, non-cabinet ministers and deputy ministers in the government and at least some of them should be present in the House to answer MPs' questions.
The government had acted in Parliament on Thursday according to Standing Orders and added that it was not a bad precedent as claimed by the Opposition