---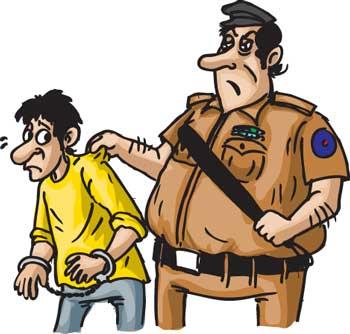 By Ranjith Rajapaksa
Hatton Acting Magistrate Sanjeewa Fonseka ordered on Saturday to remand a person who is suspected to have killed his mother (84) until September 23, 2019 and to keep her 13-year -grandson under the care of Peradeniya Children's Home.
The person has been taken into custody along with his 13-year-old son by Watawala police and produced before court for the alleged murder of his mother who is a resident of Wington Estate in Rozella in the Watawala police division. The suspect is Rengasamy Gopala Krishnan. The mother of one child named Walliamman Ragei who was a resident of Wington estate had been dumped into an agro- well by her son and his son under the pretext that she passed away under natural causes. later on, discovered, her body had been covered with a few boulders dumped into the well.

Investigations were carried out by the Acting OIC of Watawala police IP B.N.M. Wasantha and Norton Bridge Police OIC Udugama and a team of police officers dispatched from Colombo. The suspect and his son who were in hiding in a location in Armour Street in Colombo had been arrested on Thursday night. During the interrogation the suspect revealed the details where their mother's body was hidden and the suspects were brought to the estate concerned on Friday to exhume the body in the presence of the Acting Magistrate and the Dickoya Base hospital Judicial Medical Officer Dr.Kalana Lokuhewage.

The Magistrate ordered the Watawala police to refer the body to the Judicial Medical Officer of the Dickoya Base hospital to find out whether this death had occurred due to natural causes or whether it was a murder. The autopsy is scheduled to be held today at the Dickoya base hospital.