---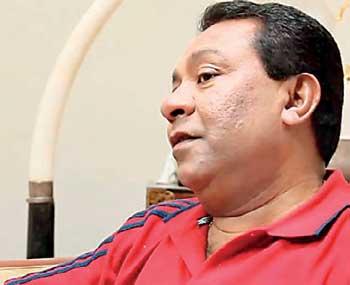 By Ajith Siriwardana
Parliamentarian S.B. Dissanayake said yesterday some members of the SLFP had been plotting to unite the party with either Prime Minister Ranil Wickremesinghe or NDF presidential candidate Sajith Premadasa.
He told a news conference that there were some SLFPers who wanted to delay the decision to unite SLFP with SLPP until Mr. Premadasa was appointed the UNP presidential candidate.
"We took great efforts to unite the SLFP and SLPP. But some members of our party wanted to join the SLFP with either Mr. Wickremesinghe or Mr. Premadasa. When the discussions to unite SLFP with SLPP were dragging on, I and Dilan Perera decided to extend our support to Gotabaya Rajapaksa," he said.

Mr. Dissanayake said he was happy that MP Duminda Dissanayake, who was strongly opposed to a merger between the SLFP and SLPP, joined the SLPP inaugural rally in Anuradhapura and extended his support to Gotabaya Rajapaksa.

He said they were planning to leave the UNP and form an SLFP government from the beginning of the unity government and added that they finally managed to oust Prime Minister Ranil Wickremesinghe and UNP government even though it was not successful.
Says happy that Duminda Dissanayake also joined hands