---
Appears to have had a brawl while coming to camp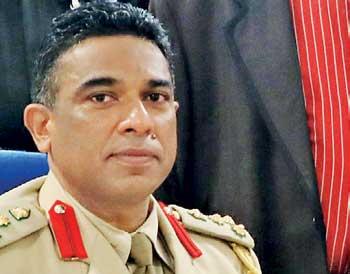 By Chaturanga Samarawickrama
A soldier attached to the Bogaswewa Camp had been admitted to the Anuradhapura Army Base Hospital with injuries to his neck, Military Spokesman Brigadier Chandana Wickramasinghe said.
He said they suspected that the soldier had fought with some persons, while he was walking to the Camp from the check point last morning.

He said the personal weapon which was with the soldier was found to be missing after the attack, he said.

The soldier was transferred to the Vavuniya Hospital for further treatment.

Later, the weapon was found hidden in a house in Kekirawa.

It was recovered in a house of an Army deserter following information received by the Army Intelligence the Brigadier Wickramasinghe added.
The Military Police and the Sri Lanka Police officers are investigating the incident.
The soldier was transferred to the Vavuniya Hospital for further treatment. Later, the weapon was found hidden in a house in Kekirawa