---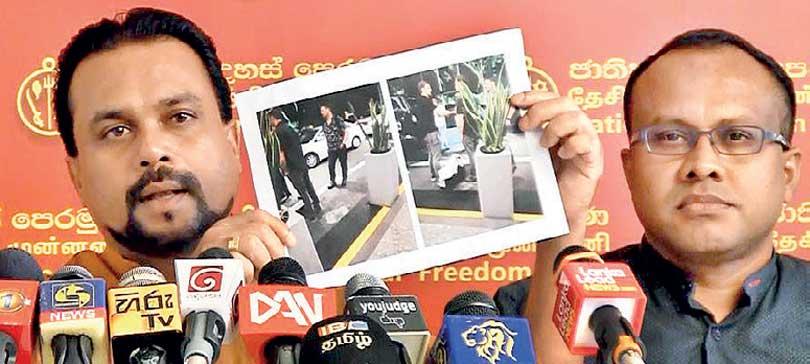 By Sheain Fernandopulle
Six US nationals, who had arrived in Sri Lanka in a US State aircraft, have refused to hand over their luggage for inspection at the Hilton Hotel and at the airport, National Freedom Front (NFF) Leader MP Wimal Weerawansa alleged.
Addressing a news briefing, he said the six persons had sought accommodation at Hilton on July 30.

"US personnel had not allowed the hotel security to examine their luggage through the scan machine. After some time, a Jeep bearing the number plate KL-6586, belonging to the US embassy had arrived at the location and carried the luggage away," he said.

"One of the bags was inspected and several metal detectors were inside the bag," he added.

The MP also produced visa copies of the US personnel

He said the personnel left for the Maldives after two days of the incident. "It was puzzling as to why the US persons had not allowed their luggage to be inspected. Is it because they contained anything controversial such as explosives?" he asked.

Moreover, he said there had been similar incidents before as well where several US persons had left their luggage without being inspected in Sri Lanka and left the country.
"This can't be taken lightly. Hence, the authorities should pay their attention and take prompt measures to figure this out," he said.