---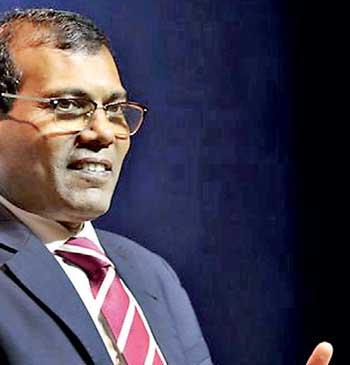 Maldivian Parliament Speaker Mohamed Nasheed, who is also the former Maldivian President, said his country requested tourists from abroad to visit Sri Lanka.
My country has requested foreign tourists to visit Sri Lanka
He is heading a Maldivian delegation to Sri Lanka these days said in a twitter message that, "Sri Lanka is our second home,"
The delegation arrived in Sri Lanka on a three-day solidarity visit on a request by Prime Minister Ranil Wickremesinghe. The visiting delegation also includes Maldivian Vice President Faisal Naseem and Members of the Maldivian Democratic Party (MDP).