---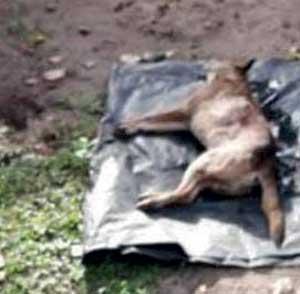 By Prasad Muthukuda
A retired Superintendent of Police (SP) was arrested over an incident where a pet dog was found shot dead at Periyamulla.
The suspect was arrested after observing CCTV footage in the area following information received claiming that a person had opened fire at the dog.

The dog of a well known civil society activist was shot dead outside his house at Periyamulla on Thursday. The suspect was released on two surety bails of Rs.500, 000 each.