---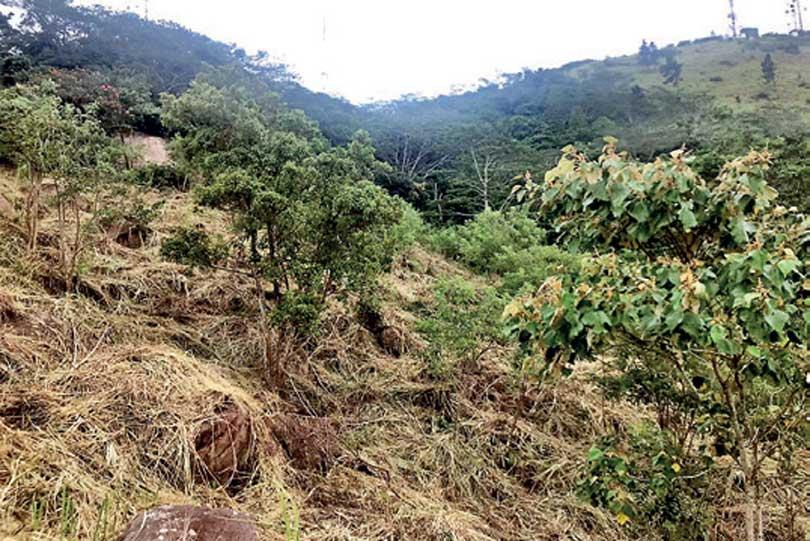 By Shane Seneviratne
Several senior government officials were noticed by Kandy Additional Magistrate to appear in court in connection with a complaint against clearing the highly sensitive environmental zone located more than 3000 feet above the sea level in the Hantana range..
The police told court that the Organisation to Protect Hantana had complained that a prominent politician was responsible for clearing a land in the Hantana range to cultivate cardamom.
The court ordered the Chairman, Central Environmental Authority, Gangawata Korala Divisional secretary, Central Province Director of the Land Reforms Commission, Director General Wildlife Conservation, Range Forest Conservator and the Central Province Land Officer to appear in court on September 16. Samagi Jana Balawegaya(SJB) MP Lakshman Kiriella said he had purchased the land involved from an individual called Andiris Jayasinghe in November 1990. He said his rivals had attempted to gain cheap political mileage and to bring his family into disrepute through the media.