---
Says fresh legislation needed to revert to proportional representation system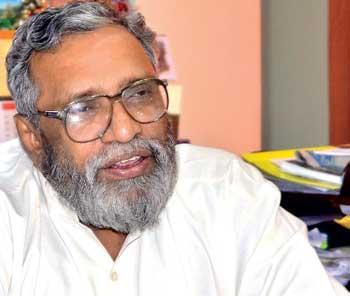 By Kelum Bandara
It is advisable to scrap the entire Provincial Council (PC) system if the government is not willing to conduct elections forthwith, Elections Commission Chairman Mahinda Deshapriya said yesterday.
He told Daily Mirror the Provincial Councils were set up for the political empowerment of people.

"If it were left to the bureaucrats to run the Provincial Councils without elected representatives, it will be advisable to abolish the system once and for all. That is what should be done if the elections cannot be conducted," he said in response to a question raised regarding elections to Provincial Councils.

"My office wrote to President Maithripala Sirisena, Prime Minister Ranil Wickremesinghe, Speaker Karu Jayasuriya and all Cabinet Ministers requesting to take initial steps to conduct polls at least during the third week of March. If elections were to be conducted immediately, fresh legislation need to be enacted to revert to the proportional representation system," he said.
According to him, elections can be conducted before August 1 if only the Cabinet approved this piece of legislation in the third week of March. "This is the initial step we suggest," he said.