---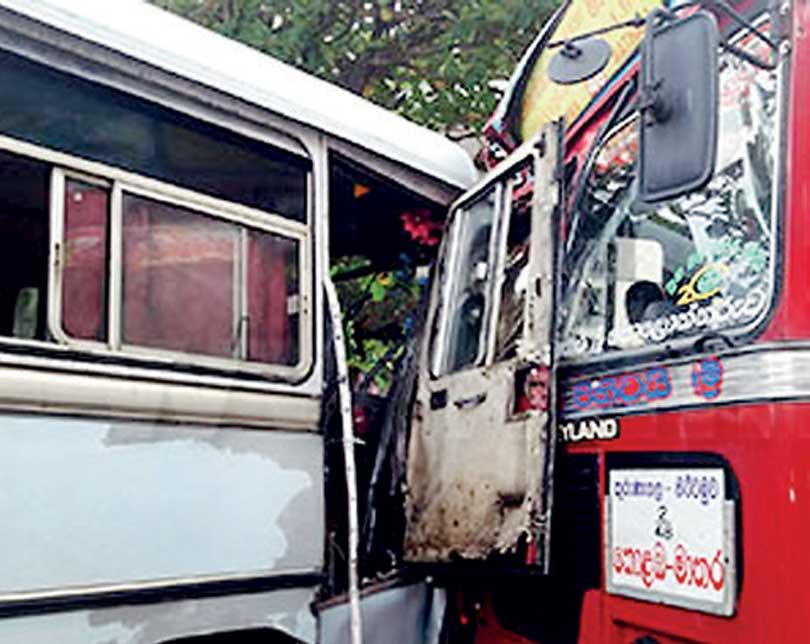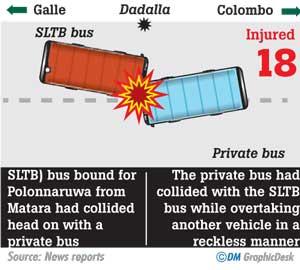 By Jayakantha Liyanage and D. G. Sugathapala
At least 18 passengers sustained injuries when two buses rammed into each other in Dadalla area in Galle yesterday morning.
Police said a Sri Lanka Transport Board (SLTB) bus bound for Polonnaruwa from Matara had collided head-on with a private bus bound for Galle from Ambalangoda.

The driver of the private bus identified as 35-year-old Kamal Pushpa Kumara of Baddegama was hospitalised in a critical condition.

Preliminary investigations revealed that the private bus had collided with the SLTB bus while overtaking another vehicle in a reckless manner.