---
By Sunil S Thanthriarachchi
Former Minister Basil Rajapaksa, who spearheads the Sri Lanka Podujana Peramuna (SLPP) said their candidate would win the presidential election to be held in December. He said the SLPP would give the fullest support unconditionally to a candidate named by their unique leader Mahinda Rajapaksa.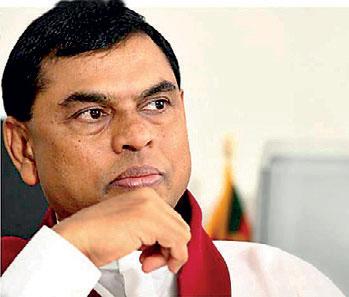 He expressed these views at the meeting of Kalutara District SLPP women organization held on Saturday in view of the International Women's Day.

"This is an year of elections but the government has postponed several elections. However the presidential election has to be held before December 7 and a candidate from the SLPP will definitely take oath as the new president on December 9," he said.

He also said that some are trying to show differences among us but we all work under our unique leader Mahinda Rajapaksa and unitedly support the candidate named by him. We would not extend our support to anyone who betray the country. The SLPP is not a selfish party.

Ratnapura District MP Pavitthra Wanniarachchi and Kalutara District MP Rohitha Abegunawardena also spoke at the meeting.