---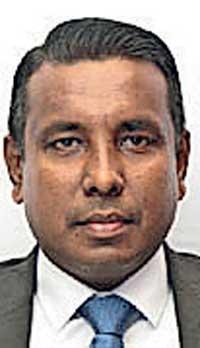 Sri Lanka Podujana Peramuna MP Premnath Dolawatte has requested President Gotabaya Rajapaksa in writing to continue with cremating COVID-19 victims without allowing them to pile up until medical experts draw a final conclusion on the matter.
While commending President Rajapaksa's efforts to curb the pandemic during its first wave, the letter highlights how COVID-19 cadavers were cremated following the guidelines set out by health authorities. The letter states that while the Buddhist, Hindu, Christian and Muslim communities have their own customs and traditions relating to last rites, what needs to be kept in mind is that in this situation a preference cannot be given to one particular religion or faith.

"Therefore families and religious leaders adhered to the guidelines. But although the cremation of dead bodies continued during the second wave, the Ceylon Thowheed Jamath Organisation circulated a fake letter on media which stated that the government has approved the burial of COVID-19 victims of the Muslim community. Therefore the public was also of the view that the government has started to favour one religion/faith. But once health authorities made it clear that the government should continue with cremations, the tension among people subsided to an extent," the letter read.

However, the matter has resurfaced once again but the Supreme Court ruled that only medical explanations could be taken into consideration with regard to this matter. "Justice Minister Ali Sabry also observes that the division of opinions relating to the cremation of dead bodies have paved the way for the emergence of Muslim extremist youth elements. The public has also expressed concerns over the suggestion to keep dead bodies in freezers until expert opinion is sought. Keeping cadavers in refrigerators is an outright dismissal of medical opinions and we urge you to launch an investigation on this matter. Existing legal provisions also suggest that COVID-19 victims should be cremated and it has to be made clear that such decisions are not intended to attack a particular faith or religion. After all the law has to be equal to all."