---
Plans to make SL a gas manufacturer before next election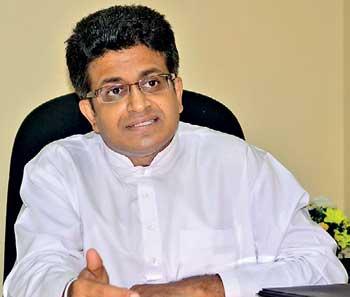 By Thisari Walawege
Minister of Energy Udaya Gammanpila on Thursday (24) told media that steps have been taken to manufacture Liquid Petroleum Gas (LPG) in Sri Lanka as he planned to make

Sri Lanka a gas manufacturer before the next parliamentary election.
The minister said there was a large gas deposit in Sri Lanka and the gas manufactured could be used to produce electricity, for domestic use, as vehicle fuel and for other industrial purposes. According to the minister, although the Ceylon Petroleum Corporation (CPC) had initiated the manufacture and distribution of gas in 2008, the process was disrupted due to various reasons.

"I believe we should be competitive in manufacture and distribution of gas under the CPC in a manner that causes no harm to the LITRO Corporation," he said.
I believe we should be competitive in manufacture and distribution of gas