---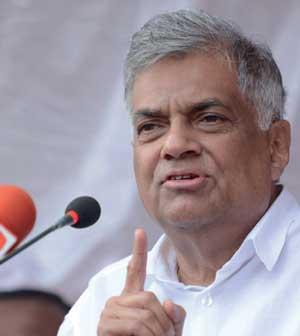 By Yohan Perera
Sri Lanka should carry out 3,000 COVID-19 tests daily if it is to avoid a second phase where the disease could spread once again, former Prime Minister Ranil Wickremesinghe said yesterday.
"Medical experts have warned that there could be a second phase where the disease could spread more. Some professionals say Sri Lanka could end up with 30,000 cases in such a situation. However, I am not aware of the validity of this statement," Mr Wickremesinghe said.

He said Sri Lanka should follow countries such as South Korea and Germany, which had focused on testing. "Sri Lanka is carrying out less than 1,000 tests a day but the country should target at least to carry out 3,000 tests daily. Aviation facilities should be made used to the maximum at this point. World Health Organisation (WHO) has also confirmed this situation," he highlighted.

He said extensive testing is essential to identify any patients who may be moving about in society.
Also, Mr Wickremesinghe said the country should ease locking out to some extent in order to keep the economy going.