---
By Yohan Perera and Ajith Siriwardana
Sri Lanka will not agree to what is written in the UNHRC report and will express its opinion, Minister of Foreign Affairs Tilak Marapana told Parliament yesterday.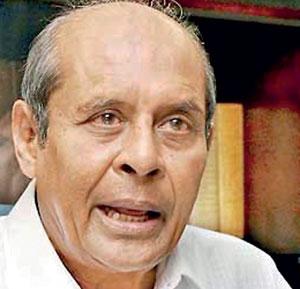 Responding to a question raised by Leader of Opposition Mahinda Rajapaksa, the Minister said government will respond to UNHRC on the allegations made against Sri Lanka. Citing an example he said government will dismiss the claim made in the UNHRC report that the military had failed to hand over the lands held by them to the civilians in the North. "We will inform UNHRC that the military had handed over 90 percent of the lands held by them to the owners," he said.

He said one should not get mixed up with the UNHRC report on Sri Lanka and the resolution that is being cosponsored by Sri Lanka.

"The resolution refers to only what the government had done with regard to post war reconciliation and resettlement and a request for more time to complete rest of the work" the Minister said.

He said Sri Lanka had managed to restore its international reputation through the joint resolution that will be presented to UNHRC. The government has been able to show the international community that Sri Lanka can handle its affairs on its own.