---
For dumping 263 solid waste containers in Colombo, suburbs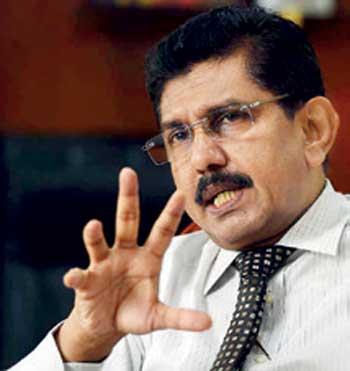 By Sandun A. Jayasekera
Sri Lanka has demanded Rs. 1,695 million as damages and compensation from the British Company that dispatched 263 containers of solid waste in 2017 and 2018 in total violation of the Basel Convention, senior source of the Environment Ministry said yesterday.
Environment Ministry Secretary, Dr. Anil Jasinghe said 133 out of 263 containers of hazardous or unhygienic solid waste have been dumped at a container yard at the Colombo port and another 130 at a Katunayake Free Trade Zone container yard by a private company.

"However, 21 containers of toxic waste from the Port of Colombo has already been dispatched back to Britain on last 27th and the remaining 112 containers will also be sent back after the inquiry on them is concluded," Dr. Jasinghe said. Dr. Jasinghe added that Sri Lanka lodged a formal complaint on Tuesday with the Basel Convention Secretariat in Switzerland along with a demand of Rs.1,694,274,751 as damages and compensation for the dumping of unhygienic and hazardous solid waste in Sri Lanka violating the international norms and conventions.

The Basel Convention on the Control of Trans-boundary Movements of Hazardous Wastes and their Disposal was adopted in 1989 and it came into force in 1992. It is the most comprehensive global environmental agreement on hazardous waste and other waste and their illegal disposal.
SL lodged a complaint with the Basel Convention Secretariat in Switzerland