---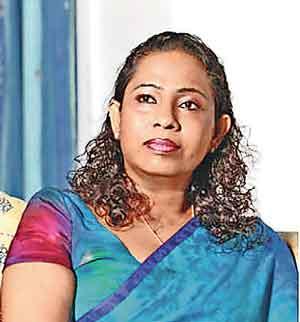 By Yohan Perera and Ajith Siriwardana
Sri Lanka which has already joined the Global Alliance for Vaccines and Immunisation (GAVI) has begun a dialogue with COVAX the global procurement facility for vaccines, to purchase the COVID-19 vaccine, Minister of Health Pavithra Wanniarachchi told Parliament yesterday.
Responding to a question raised by the Opposition Leader Sajith Premadasa in the House yesterday the Health Minister said the Government's effort is to make the COVID-19 Vaccine available to 20 percent of Sri Lanka's population initially. She said vaccines will be available as soon as they receive approval from international medical bodies including WHO.

The Minister said Sri Lanka has begun to use the latest equipment in hospitals after the COVID-19 pandemic hit the country. "Accordingly we have already installed 16 automated extractions with robotic arms in Government hospitals. We also have 34 PCR testing machines, 102 ventilators and 704 ICU beds. However 25 PCR testing machines, 220 mobile ventilators and 61 ICU beds have been added lately," the Minister said.
"State hospitals in Sri Lanka have increased the daily PCR tests to 11,000 from the earlier figure of 300 per day," she added.

Referring to an allegation made by Mr. Premadasa and SJB MP Mujibur Rahaman that relatives of those who succumb to COVID-19 are being charged for the funerals, the Health Minister said the last rights of victims are usually carried out by their relatives. However she assured that the Government will finance if the relatives are unable to meet the funeral expenses.

Mr. Premadasa earlier questioned on the precautions taken by the Government to fight the pandemic, especially after the second wave hit the country. He also questioned as to why the Government had not made any arrangement to bring down the COVID-19 vaccine to Sri Lanka.
Mr. Premadasa questioned as to why the Govt. had not made arrangements to bring down the COVID-19 vaccine to SL