---
The MP Tendered an apology to CID over the impact caused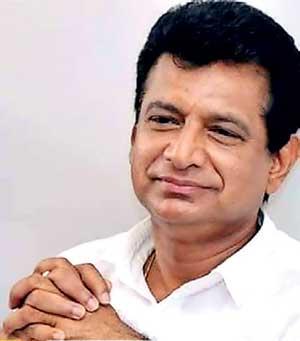 By Yohan Perera
SJB MP Ashok Abeysinghe yesterday said he will respond to Police Spokesman and to the allegations made in social media against and with regard to the statement he has given to CID, next week.
MP Abeysinghe told Daily Mirror that he will be able to make a public comment on the statement he made to CID on Thursday only after the Attorney General's response on it. "CID will have to send a report on my statement to the Attorney General and then the AG has to come out with his opinion on it. I can make a final statement only after the Attorney General voices his opinion. I expect him to give his opinion by next week and then I will make a statement on what the police spokesman said about me and on the allegations made against me in social media," Mr. Abeysinghe said.

Police Spokesman DIG Ajith Rohana said on Thursday that Mr. Abeysinghe had failed to divulge information on the sources of the recent allegation he made with regard to perpetrators of the Easter Sunday attacks. He also said that the MP Tendered an apology to CID over the impact caused, following his statement. Meanwhile social media reports said the MP has accepted that he had made a false statement.
Social media reports said the MPs has accepted that he had made a false statement